You can get Coins:
By logging in every day to get the Daily Bonus.
By earning as many stars as possible when you play the Daily Puzzle to fill up your gauge and unlock chests that contain coins.
By completing a World ("World 1", "World 2", etc) or Chapter ("Chapter A", "Chapter B", etc).
By finding the words in the grids that contain coins.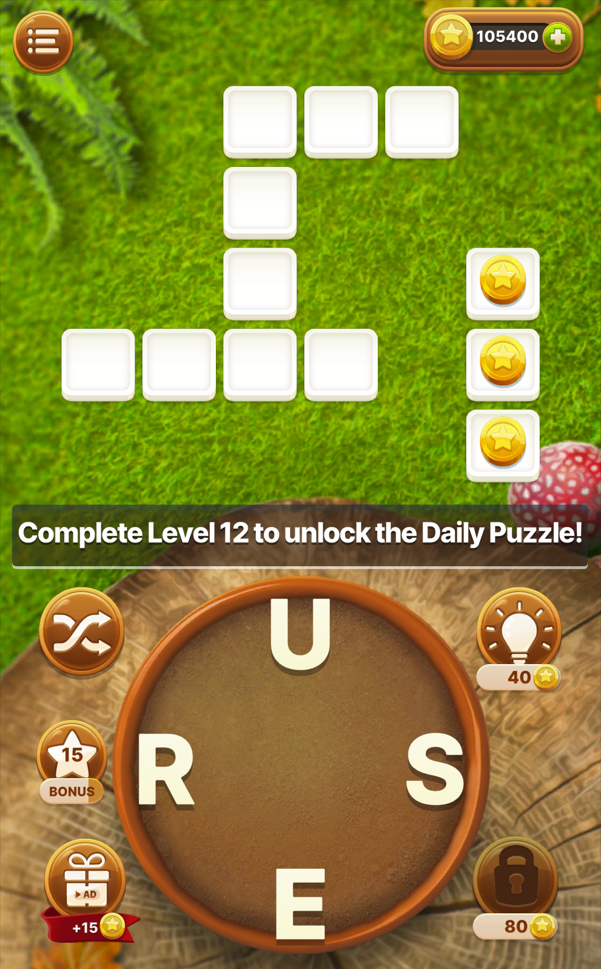 By watching video advertisements.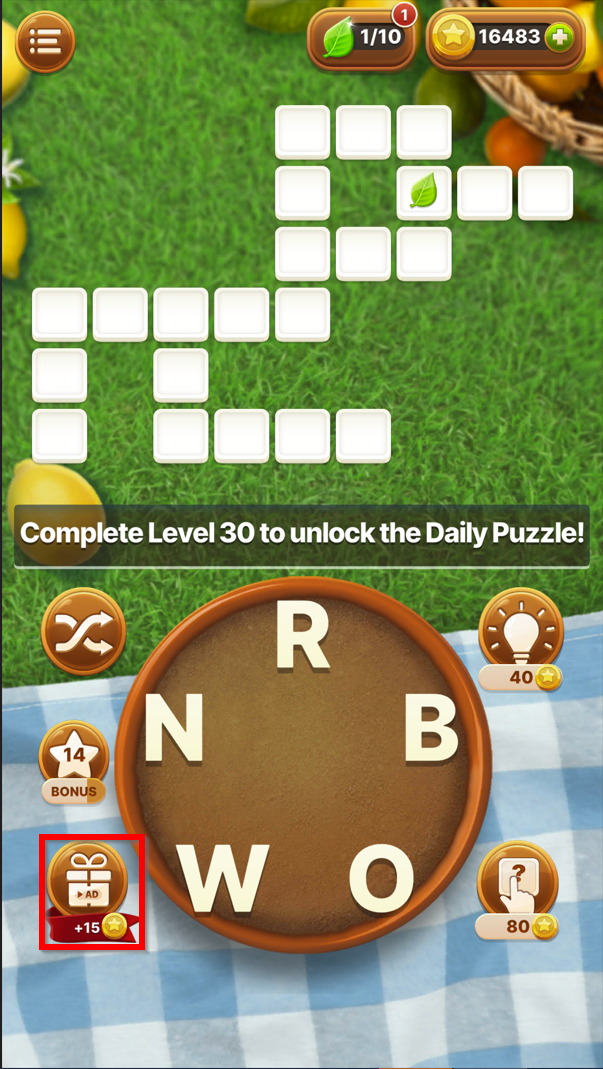 By collecting bonus words throughout the levels.
By participating in surveys or offers.